Basil Organic Essential Oil 15 ml
09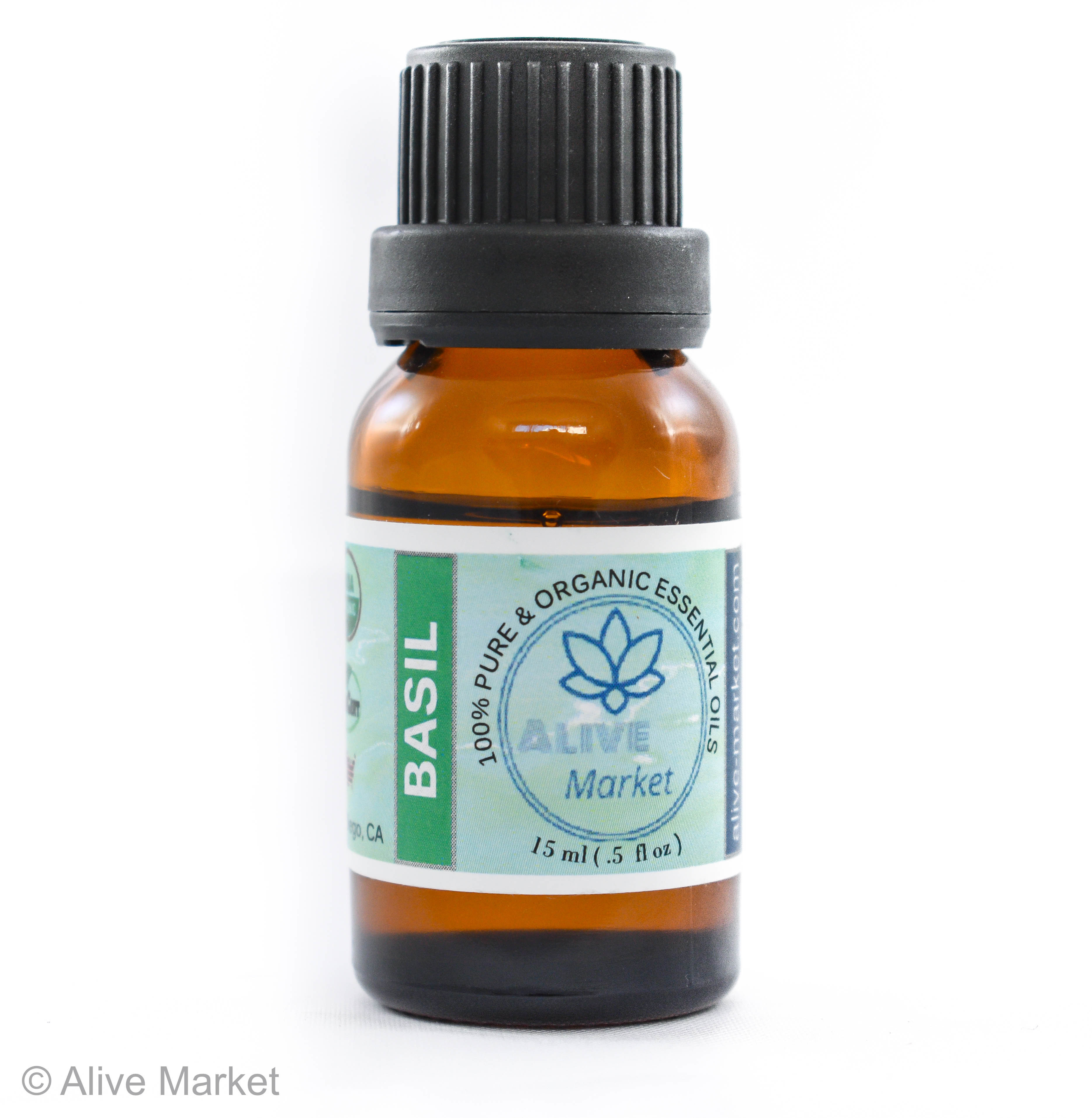 ---
Basil Oil Description
Ocimum basilicum L.- Basil is a sweet and spicy aroma can be used for focus and awareness. Basil essential oils when extracted into an essential oil tests very high for a terpene known as linalool. Linalool has been shown to have relaxing and calming effects when inhaled as you would when using essential oils. If you are hoping to find balance, incorporating a basil essential oil into your routine is a great first step towards achieving a happy healthy state of serenity.

---
Aromatic Summary
A sweet and spicy scent, Basil has a fresh clove aroma.
---
Main Constituents

Test Results :
Methyl chavicol: 73.78%
Linalool: 20.6%
---
Cautions

Dilute before use; for external use only. May cause skin irritation in some individuals; a skin test is recommended prior to use. Contact with eyes should be avoided.