Alive Market Pet Full Spectrum CBD Oil Drops 150 mg
00006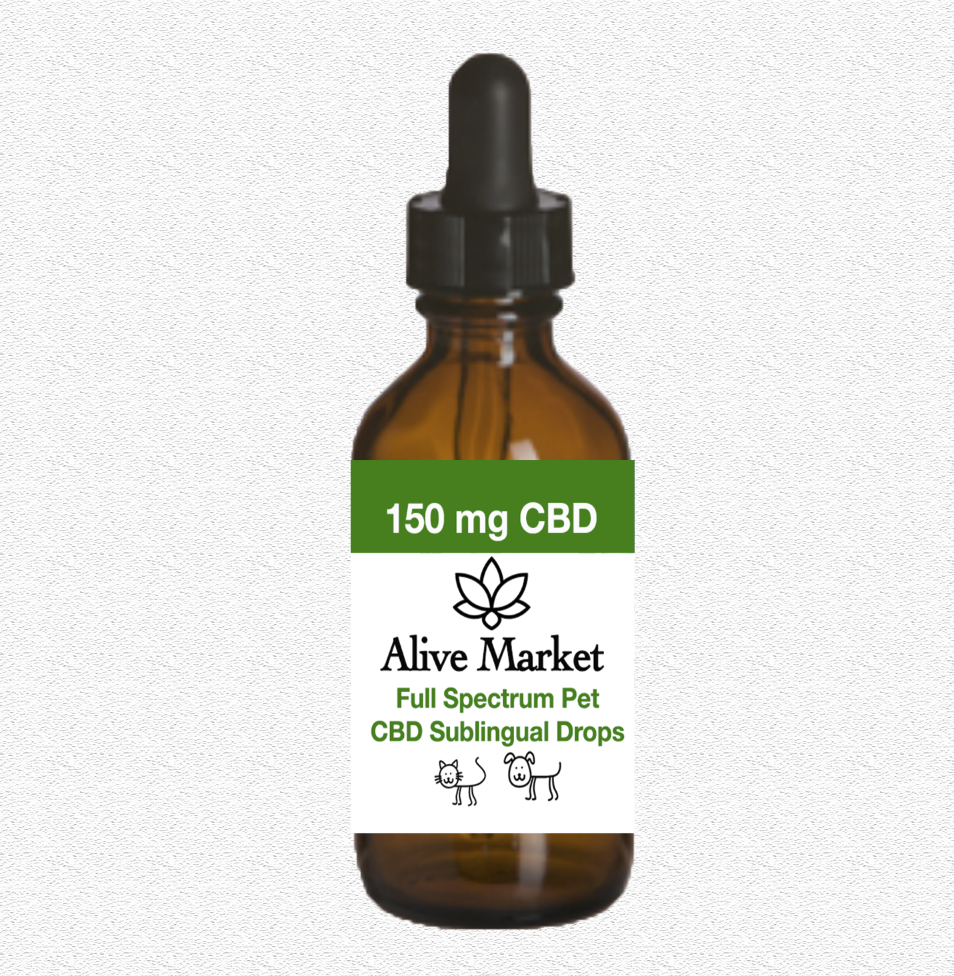 Alive Market CBD Oil Sublingual Drops - Made With No-till Living Soil and Natural Methods For Enhanced Health and Wellbeing.
Alive Market CBD sublingual drops are an easy and convenient way to enjoy CBD, either at home, work or on the go!
---
Ingredients:
70%+ full spectrum CBD derived from naturally cultivated American grown hemp, Organic MCT oil and less than 0.3% THC.
---
Allergen Warning: Contains Tree Nuts (Coconut)
---
Description:
150 mg per bottle
1mg per 10 pounds
(Approx. 1mg per 0.1ml)
Size - .5 oz
Easy and convenient to use dropper
Fast absorption
---
Directions:
Add (0.1 ml per 10 pounds) to dog food. Shake well before each use. Store in a cool and dark place.
---